Helix Sleep Mattress Review
Helix Sleep is the Only Mattress Custom Built for You. Custom built mattress? Sounds like a dream. Normally you go to a department store, lay on a few mattresses and then buy the one that's most comfortable. If you're a couple it's even harder to find a mattress both of you will love. You would never think of looking online for a mattress but then why not? Save the gas, less hassle and stress, no delivery fees, just a simple website to find the perfect mattress. Imagine that, buying a mattress without leaving your home, and if it's not what you love then you can return it without a hassle. But how would you know what to buy without physically trying it out? How firm or soft you want the mattress to be? If you shop Helix, they simplify every step to customize the perfect mattress for all your sleeping needs!
What is Helix?
But first, what is Helix Mattress and just how comfortable is it? Helix breaks down the science of a perfect nights sleep. They have created a specific list of qualifications to make the perfect mattress.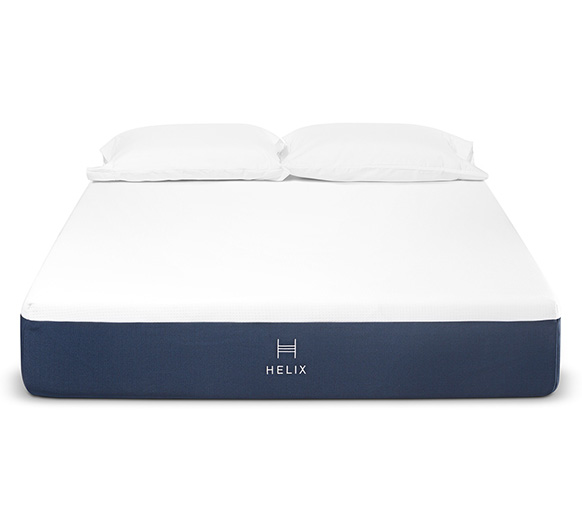 So, what is this list? First of all, they look at density, weight and composition of the foam. Indentation Load Deflection (ILD) or measurement of how firm or soft your mattress should be. Lastly the coils. Coil count is very important to the durability and comfort in the mattress. Then Helix breaks down the performance and helps you personalize your mattress. To start, Helix wants to know how you want the mattress to feel. This is the ILD, whether you want it soft, plush or firm. Soft would mean your body would just sink into the bed, then firm would give you more support. Speaking of support, this is the most important thing when choosing a mattress. You want the best spinal support. The perfect mattress will support the natural and proper curvature of the spine. Nothing is worse than waking up with an aching neck and back. Lastly is the temperature of your mattress, many people don't pay attention to the airflow regulation. You ever get hot or sweat in your sleep? The proper airflow of your mattress will help cool your body to keep a comfortable temperature. So, this is a lot of information, how can you choose all of these requirements correctly to get the perfect mattress?
The Quiz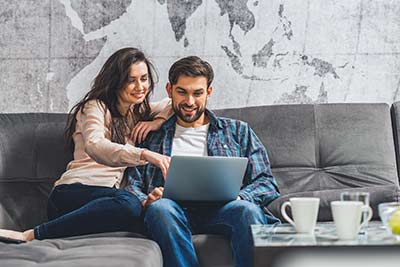 It's actually quite simple to buy a mattress on Helix's website. You take an easy quiz to determine the most comfortable and perfect fit. You start off by adding your weight, height and basic info. Whether it's just you or you and a partner. Then you answer a few questions like how do you sleep? Do you toss and turn? Do you sleep on your back or side? When you wake up, how much pain are you in? Then Helix will give you options for the perfect mattress.
Found the Perfect Mattress, Now What?
So you take the quiz, your mattress is personalized and ready to be built, now what is the next step. Purchasing and delivery is very easy with Helix. The prices are decent, you have an option to finance and there's a 10-year warranty. Feeling a bit nervous about spending all this money on a bed you haven't even tried out? Helix gives you a 100-night sleep trial. You don't like the bed then ship it back and Helix will help solve the problem to get you the right fit.
Cost and the Unboxing
Helix offers just about every size Mattress with great pricing. You can choose from a Twin to a California King.
You can also get a foundation (like a box spring) and a mattress protector. Once you buy the mattress, it will ship in about a week. So now you have this big box that holds a tub shaped mattress. How do you unwrap it properly, you think it would explode right out of the box under pressure? It's actually easy, pull the tube out, lay it down on the bed frame/ floor and pull on the tab. The mattress will unroll. Then just cut the plastic off and let the mattress breath for about an hour, it will expand and be ready for you to get a great nights sleep on.
Ready to take the quiz? Why not take $100 off your purchase! Enjoy and get the best sleep you've ever had.