Zen Haven Mattress Review
The Zen Haven mattress is the latest offering from the company that also created the Saatva and Loom & Leaf mattresses. Zen Haven Mattresses are made in america using eco-friendly materials. Using natural latex, Zen Haven responds instantly to every curve of the sleeper, while still providing support and comfort that is unmatched by other mattresses.
The way these mattresses are constructed makes it possible to have two different levels of softness. This way you can choose between:
For environmentally conscious folks looking to snag a bed that'll fit into their green lifestyles, the all-latex Zenhaven mattress could be a great option. Constructed with lush New Zealand wool, organic cotton and American Talalay latex, this bed is about as all-natural as it gets. So when you purchase this mattress not only will you sleep well because your on an awesomely comfortable mattress but you'll sleep well because your not contributing to more artificial materials being introduced to the planet. Call it clean conscious sleeping!
Luxury Plush: Four out of five people chose the Luxury Plush version for the softer feel while still maintaining a traditional pillowtop feel. Although soft and luxurious, it still provides enough support to conform and support perfectly.
Gentle Firm: Although a bit more firm than the Luxury plush, there is still plenty of uplifting pressure-free support. This is better for the people who enjoy a more firm (about 18%) mattress.

The cool part is, you can choose what firmness you like, on the fly. Zenhaven has made it simple to adjust firmness by just, flipping the mattress over. That's right, one side is Luxury Plush, the other is Gentle Firm. Each indicated by a tag on the side of the mattress.
Constructed Healthy
Zenhavens Talalay latex offers a range of health benefits. Because of the open cell structure, zenhaven allows you to sleep cooler, allowing melatonin levels to increase in the body. The latex layers are covered with an organic New Zealand wool layer,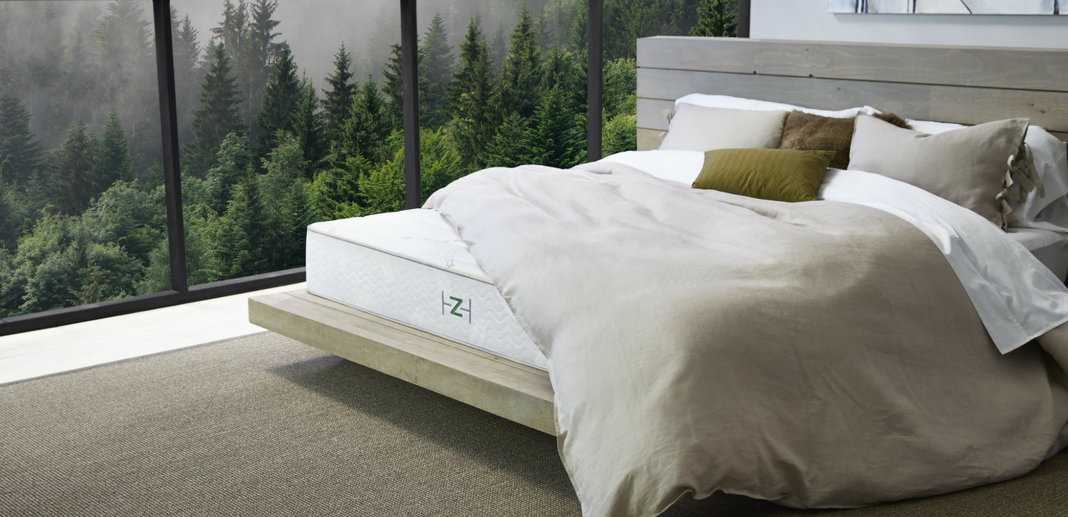 topped with an organic cotton cover. These combined with the latex create a mattress that is 7 times more breathable than any other type of latex. All these materials are hypoallergenic and resistant to mold as well.
The zen haven mattress is not made of traditional foam so it does not have the off gassing that other foam mattresses have. It is completely ready to sleep on the moment you pull it out of its full size box.
Returns
So like many of the other mattresses on the market, Zenhaven has a free in home trial for 120 nights. So if you try it and don't love it, simply schedule a pickup from their team, for a full and prompt refund of the purchase price. A ninety nine dollar transportation cost will be deducted for the pickup team, as it's only fair.
Price
So as far as price goes, it's not the cheapest one out there, and it shows. From using talalay latex made in the US, to the organic wool and cotton, this mattress is the cadillac of memory foam mattresses. They set out to design and build the most luxurious natural latex bed and they think they have succeeded. The only thing to do now is try it out, right?